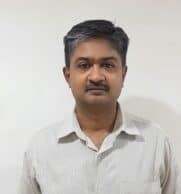 By Thirugnana Sigamani – Assistant Vice President, Retail Vertical at Novac Technology Solutions
The retail industry is highly competitive, and retailers must adapt to keep up with changing consumer preferences. Cloud technology has emerged as a game-changer for the industry, enabling retailers to improve business operations, streamline supply chain management, and provide a unique customer experience. However, some traditional retailers face challenges when migrating to the cloud due to multiple and disjointed legacy systems. More than 18% of retailers are transitioning their workloads to cloud servers to automate their business by the end of 2023. (Source: McKinsey)
Streamlines Operations
Many small-scale retailers depend on outdated legacy systems that only allow them to operate detachedly. This prevents them from efficiently integrating across channels. Modules such as inventory, shipping, development, and POS (Point of Sale) must work together to make retailing more efficient. Cloud computing can interconnect and streamline operations across all departments and enables POS, which supports cash, cards, smartphones, and tablets for easy transactions. Retailers can move to the cloud to save on IT infrastructure costs, licensing fees, maintenance, and support costs on the best-suited operational models on a pay-what-you-use payment instead of the upfront capital costs.
Efficient Inventory Management
One of the most common challenges in the retail industry is efficient inventory management. From small retailers to big retail companies that manage multiple stores at different locations, checking and operating their stocks in real time is a painstaking process. With cloud systems in place, retailers can build a seamless inventory so that retailers can access information at any given time and thus help make decisions accordingly.
Supply Chain Visibility
Managing the supply chain is always tedious for retailers of any size. With cloud technology, retailers have an edge in the aspect of visibility. Retailers can have an enterprise-wide view of the supply chain visibility, enabling them to have a supply chain system with much more efficiency without any gaps. The cloud technology can also allow retailers to be updated in real-time about consignments and paperwork from suppliers, logistics providers, and carriers, all digitized for easy access for timely reordering, seasonal inventory management, stock replenishments, and reduced dead stocks for the retail business.
Enhancing Customer Experience
The retail industry has a cornucopia of customer and sales data through which retailers can map customer journeys for their business. However, with abundant data being received, retailers need to utilize it more fully. Cloud technology can enable retailers to leverage higher-power computing resources and statistical models to analyze the data. Based on this, they can also develop their marketing and pricing strategies to attract and retain customers with personalized recommendations, membership coupon codes, etc., to increase the loyalty factor.
What Could Retail Cloud Journey include
Retailers undergoing a transformative journey toward cloud technology must collaborate with industry experts to prioritize workflows, establish KPIs, and seamlessly migrate their businesses. By optimizing enterprise processes and shedding legacy system burdens, retailers can effectively scale and synchronize with the market, leveraging the cloud's capabilities without data loss. This collaboration between retailers and technology partners is vital for harnessing the transformative power of cloud solutions in the retail industry.