How Cisco looks to integrate security architecture in Digital India
American network technology giant Cisco is offering an integrated architectural approach to address the challenge of heterogeneity and complexity in managing cyber security in the Digital India
In last one month, two websites – a micro-site of the Railnet page of the Indian Railway and library web-page of Jawaharlal Nehru University's (JNU) – were hacked. The hackers defaced the pages with the customised message and claimed to have intercepted the government's web directory. The claim may be exaggerated but theses incidents show the growing vulnerability of cyber infrastructure. Government push towards Digital India, Make in India and Smart Cities initiatives further increase the surface of this vulnerability and this necessitates the need for strong cyber security mechanism to keep the data and modern infrastructure safe and secure. And, this is what American network technology giant Cisco is gearing up to delve into by creating an integrated architectural approach to address the challenge of heterogeneity and complexity in managing cyber security for government organisations and businesses in India.
Cisco believes that the time has come to shift toward a more architectural approach as most of the enterprises, be it government or private, have different vendors and they all invest and spend lot of energy on figuring out ways to correlate all threat information promptly to deal with threats before losing the information. That is why Cisco acquired Sourcefire, whose solution were extensively used in US government and integrated it's technology into Cisco's platform.
"In the past customers have defended themselves by buying lot of technology solutions from many different vendors and that hasn't served them particularly well. It has created lots of complexity and therefore cost of operating those different vendors is high and has a relatively low effectiveness. So, best of breed has not really served the customer very well and as we look forward and think about what is going to happen in the next five years, we see the digital transformation of organisations really further complicating the existing security landscape," Stephen Dane, Managing Director of Cisco's Global Security Sales Organization (GSSO) for Asia Pacific, Japan and Greater China told FE.
Does that mean role of pure play security companies like Symantec or Fortinet will be impacted, Dane says, "I do not think. What I would say is that we have an opportunity to help customers reduce the number of vendors by creating a platform placed approach. This will help them to reduce the hardware within existing infrastructure and the interfaces that operations guys and analysts use."
Across the world the concept of security is changing. It is moving beyond firewall to pattern, network perimeter to application perimeter. The old rule of anything inside firewall is good and outside is bad, and network as a perimeter is diminishing. Now companies are focusing on continuous monitoring of the cyber infrastructure for predicting things in advance. So on that front pure play security companies such as Symantec or Fireye have dedicated solutions for businesses and governments. Cisco says that it has been making acquisitions in the security space for the last three years, specifically in the area of threat centric security. Now it has the ability to protect customers before, during and after an attack. "We have technologies across three areas in terms of firewalling, identity services engine and e-mail and web security capabilities and then we also have technologies like advanced malware protection which has the ability to detect the file as it goes into an organisation which is what companies like FireEye does by putting into the sandbox and exploding it," says Dane.
Also the awareness level has increased in recent past, especially after Edward Joseph Snowden, whose disclosure on numerous global surveillance programs run by different governments led to intense debate on data security and privacy, and finally catalysed the concept of data localisation, leading to different government taking steps to beef-up their cyber security.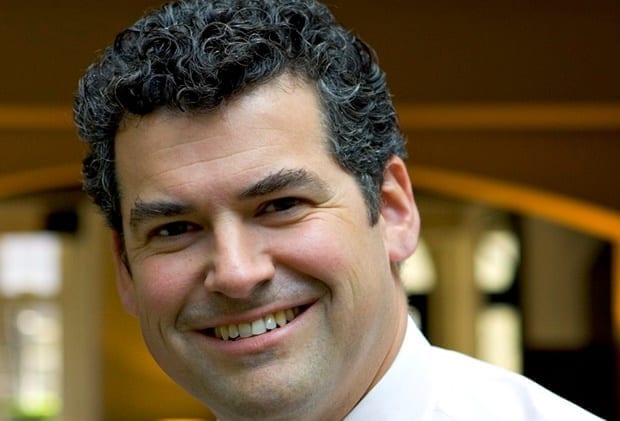 Whether it has created an opportunity for Cisco's security business or an investment burden? The company says, there are both pluses and minuses. The capability of only doing data locally means that in every country for instance in India companies will have to set up the same forensics capabilities that they have elsewhere. "This is a bit of a problem because if you have a centralised system, like Cisco has one in Australia and Singapore where it gets lot of data and analyse it, but if it has to replicate everything in India, getting the same set of skills and people is going to be a challenge. The other way to look at is that the confidence level of the customers goes up because they are confident that their data is within the country and not going outside. So the capability to start opening up more and more stuff to the internet and to the people start to increase. So it is a mixed bag," says a company official.
But more than that Dane believes government need to start defining the cyber security strategy to enable digital India to prosper. "Our expectation is that the government will look at cyber security as a particular area to legislate on. I believe this will have a big impact particularly at the board level around how important security is seen through them because in the US that is certainly happening. We have not actually necessarily stopped many of the massive breaches but the disclosure element really forces the business holistically and from the top to consider security as an accountability," explains Dane.