'Newer opportunities are expected out of e-governance initiatives for data center players'
In an interview with Express Computer, Sanjay Motwani, Vice President, Asia Pacific, Raritan-a brand of Legrand, speaks about the initiatives to ensure security and safety of citizens' data. Further, he discusses about the scenario of the Indian data center landscape with data localisation.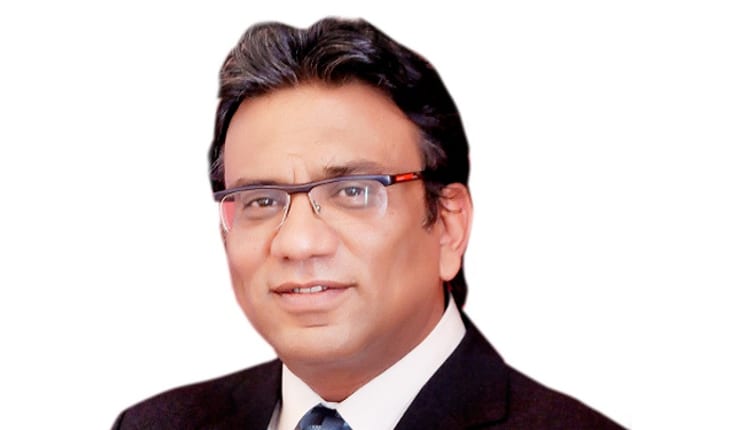 Could you highlight the newer opportunities due to the e-governance initiatives for the data center market?
India has seen some of the most prominent e-governance initiatives this year like Aadhaar, DigiLocker, Digi Dhan, and apps like Umang that have paved the way for explosive growth in internet-enabled consumption. Besides, both national and various state governments have come forward and launched their unique schemes under NIC. Most recently, IIT-Madras announced that it will collaborate with Tamil Nadu e-Governance Agency (TNeGA) to enhance data-driven governance. All these e-governance or citizens initiatives are opening an array of opportunities for the Indian data center market to proliferate. With these initiatives, the aim is to simplify the government's reach to its citizens via the digital services.
These platforms will generate huge amounts of data that has to be not just stored but accessed, transferred and analysed within the government departments from time to time. Therefore, this creates huge opportunities for the Indian data center market to provide an IT infrastructure model that can deliver reliable, innovative and cost-effective solutions to the business in time. Data centers will be integral to the digital transformation of a nation and hence the scalability, speed, as well as physical security of the nation's IT infrastructure is of utmost importance.
Another contributing growth factor for data center players is the fact that India is the second largest smartphone user country who would definitely subscribe to these e-governance initiatives. Hence, there is a hybrid need for indigenous solutions that will need the integration of both cloud and physical solutions. Due to recent developments, security and optimisation at the rack level have gained much impetus. Both hardware and security solutions market at the data center side will experience a steady growth in India.
With data surge, comes security issues pertaining to the stored data and related threats. The current debate relating to the localisation of the citizens' data will also result in the data center growth.
How can the security and safety of citizens' data be ensured through these initiatives?
There are two aspects to be considered while ensuring the security of the data stored. First, the technology that you use on the network. Secondly, the equipment that is storing the data. It is quite obvious that data is travelling over networks and then stored and processed in data centers. Today the infrastructure (UPS, PDU, air-conditioning, etc.) in a DC is also connected on the network. In the past, the security aspect has been focused largely on networks and compute environment – and rightfully so. However, today there are more equipment (as mentioned above), which are connected on the network and security systems on these are not as strong as on compute or network side. Hence, these need to be monitored more closely – which means the behaviour of the equipments need to be closely examined. – e.g. if a devise is doing something (e.g. polling), when it is not supposed, then alarms should be raised.
On the home front, more and more devices are now connected as a part of the IOT revolution. We typically have a simple single step authentication but this is not sufficient, given the nature and amount of data which is now being stored and processed from home. The other major area are devices which are 'Voice Activated' (Alexa, Google, Siri, etc). Now all these devices are in "Listening Mode' all the time. They only respond when they hear a keyword. However, this means that the devices are always listening even when there is no key word. Hence to be doubly safe one should turn these devices off when not in use.
What is the scenario of the Indian Data Center landscape with data localisation?
Data localisation coupled with the burgeoning digital economy will spiral up the data center market exponentially. The Indian data center market has been on a high growth trajectory. With huge investments planned for both on-premise as well as CoLo and Ccoud facilities, the industry will be well equipped to manage the additional storage and compute requirements post data localisation regulations. In addition, with options like Data Center as a Service, even the SMEs and startups would find flexible options keeping in mind their capex and opex limitations.
Data localisation has opened up avenues for data center solution providers, along with security solutions market as most of the data in banking, e-governance, digital businesses are citizen/customer-centric.
How does Raritan support these initiatives through its offerings?
To enable this digital transformation and e-governance initiatives, there is a need to create scalable, agile and secure data centers. We need to optimise the existing capacity in terms of space and more compute power which is more cost effective in the long run. Given the infinite data surge and the nature of this data, we need to create and expand space in the racks wherever possible. A crucial aspect of this expansion could be the choice of PDUs. Balance tilts in favour of PDUs that are capable of extending power distribution all the way to the individual rack and cabinets, without undertaking any major structural changes. We, at Raritan, encourage institutions to vertically expand their data centers by adopting 3 phase iPDUs. By bringing 3-phase power to the racks, power distribution is extended with more compute power reaching to the individual rack and cabinets, without undertaking any major structural changes in the data center.
Once the data storage is taken care of, the next criterion is to secure the data which needs to be done at the rack level. In order to address the security concerns around data storage, the government institutions will need to consider implementing smart security solutions at the rack level.
Our SmartLock electronic door access system provides an easy to deploy, cost-effective, economically networked locking solution for data enclosures of all types. It is compatible with all proximity card systems and the seamless SmartLocks can fit into any existing racks. These door access systems also improve workflow management at the rack level and remain secure even during unprecedented power outages by seamlessly integrating with USB cameras, and asset management strips to control workflow.
An additional level of access control and security at the rack level is offered by the digital proximity sensors that detect motion around a cabinet. They can be configured to trigger an event such as taking a webcam picture when a cabinet door is opened, thus protecting your rack cabinets from unauthorised access. Further, they offer the flexibility of linking to third-party devices such as smoke detectors to alert you on fires.
With security, also comes the challenges of managing data on servers in remote locations. Raritan's KVM over IP Switches offer web-based access to servers from anywhere on the network (LAN, WAN, Internet and dial-up), allowing administrators BIOS-level control to troubleshoot, reconfigure and reboot servers remotely. This can be especially helpful for remote accessing IT infrastructure in the emerging hybrid, distributed data center architecture.
If you have an interesting article / experience / case study to share, please get in touch with us at [email protected]