Automation is breaking silos between sales, service, marketing and commerce: Rashid Khan, Co-founder, yellow.ai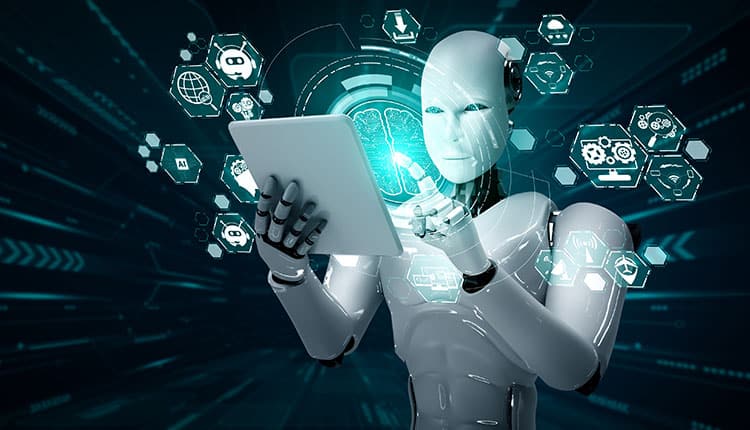 With the focus on providing conversational platforms increasing, startup, yellow.ai, is having a dream run. The startup has grown a phenomenal 470% in recurring revenue, and is deployed by more than 700 customers globally. The company aims to democratize AI through its no-code/low-code bot builders, omnichannel virtual assistants, and ticketing automation suites. Rashid Khan, Chief Product Officer & Co-founder, yellow.ai, shares with us some of the key reasons for his company's fabulous growth
Some edited excerpts:
What is the market potential for voice bots?
Every year over 400 billion calls are made for customer support globally, and out of those less than 0.1% have any kind of automation solution implemented. Over the next 10 years, the scope for implementing AI-powered automation solutions across channels is huge, and as a company we aim to capitalize on the opportunity, with a focus on high quality customer experience.
Voice AI is augmenting yellow.ai's existing strengths of building high-accuracy chatbots with its proprietary and distinguished NLP engine.~60% of brand-to-consumer conversations still happen on voice channels like IVR. And to offer a holistic customer experience automation solution, we wanted to weave in automation across channels. With the addition of voice bots on the yellow.ai platform, our customers can now retain the context of a consumer's interactions across IVR, Alexa, Google Assistant, Website, WhatsApp, and 35+ channels. Customers' growing demands for hyper-automation, extreme personalization and on-demand resolution requires Voice AI capabilities to quickly understand, resolve and capitalize on every customer engagement.
Any enterprise that has over 100K customers or over 20k calls/month coming to their call center, can benefit by deploying a voice bot to self-serve customer support to the tune of 80% and increase CSAT by 20%, all this, while reducing ~80% cost of operations. We already have live deployments for our voice bots across Telecom, Banking, Finance, Insurance, and Governments.
You have seen a jump in revenue for your platform as compared to the previous year? What are the key reasons for this growth?
The pandemic brought unprecedented times for every organisation, and no one was ready for a lockdown and elongated Work From Home scenarios. Enterprises had to quickly adapt to ensure business continuity while minimizing redundancy across geographies, establishments, and teams.
yellow.ai swiftly scaled to meet global demand for digital transformation. Today we are trusted by 700+ clients to drive business continuity in 50+ countries, and are capable of handling 100+ languages, across 35+ channels for text and voice automation. We have been steadily focusing on broad international expansion and have grown to 4X of our previous year's revenue, where 40% of our revenue comes from global clients and 60% from India.
Our growth is driven by continuous product innovation, latest implementations such as – deepening multilingual voice bot capabilities, expanding enterprise integrations, and launching a developer marketplace for virtual assistants. We have been rapidly expanding our footprint across the U.S., Europe, Latin America, Middle East and Asia-Pacific regions.
What are some of the popular use cases for customer experience automation. Can you mention some examples?
Conversational Commerce – Our NLU engine accurately taps visitors intent to better guide them, in real-time, to convert, which makes them buy faster, buy more and come back often. Our platform allows brands to engage with their customers wherever they are, through conversational virtual assistants, across text and voice, for faster conversions, higher CSAT, and lasting loyalty.
Automate & Personalize Customer Support – With AI powered virtual assistants, customer service teams can resolve queries, on-demand, round the clock, in 100+ languages, across 35+ text and voice channels. One very interesting feature we have recently implemented is
Route Queries from bot to live agent seamlessly – AI can't replace humans, but automation helps self-serve 70% queries and seamlessly loop in live agents when needed. Our chatbots and voicebots bring the best of human and AI intelligence to self-serve most queries, and bring live agents in the loop when needed. It is not just a live agent handover, it is an active learning loop across bots and humans.
Listen to the Voice of Customers – Our conversational AI platform tracks customer trends and analyses sentiments to help brands understand customer needs, offering fast and accurate resolution using intent and sentiment recognition to improve user experience.
Sales qualification and funnel automation – Brands can Identify and qualify the most relevant leads and nurture their interest through bot prompts, in real-time, to accurately meet customer needs.
Can you give us some examples of your clients who have benefited from using your automation solutions?
Yes definitely, presently we work with 700+ clients across 50+ countries, and it's heartening to see the impact created so far. Early in our journey, we worked with visionary clients such as Bajaj and Schlumberger, who believed in hyper-automation as a road to transformation, as deeply as we did. Partnering with such legacy clients has helped us evolve our products and solutions to meet global enterprise-scale.
In India, Bajaj Finserv is one of the fastest growing financial institutions. India's financial market is a highly competitive and cluttered market. To differentiate itself from the rest, Bajaj Finserv needed a solution that would help them offer superior Customer experience whilst keeping the cost under control. Therefore, yellow.ai built a multilingual Virtual Assistant, BLU, which was deployed on 5 channels to help users across the customer lifecycle. The bot solves user queries, sells financial solutions and has become an integral part of web sales and services for Bajaj. In 2020 alone, it accounted for several millions in sales.
Waste Connections, a $4.9BB publicly traded waste management giant in the US and Canada, deployed a chatbot during the early stages of the pandemic when trash disposal became overwhelming across the U.S. With more people home and trash piling up, call volumes became unmanageable. In addition to people calling in for extra bins, routes were impacted when drivers got sick, which needed to be communicated to 285,000+ customers. In two weeks, yellow.ai's bot – Trina, drove down the majority of customer phone calls with on demand query resolution, and Waste Connections subsequently rolled out a yellow.ai bot to support internal IT management for its 16,000 workers.
What are some of the complex tasks that can be achieved using automation today?
Automation is breaking silos between sales, service, marketing and commerce – bringing together an integrated brand experience at every customer touchpoint. The complexities are many as generation now has pushed brands and enterprises to engage and resolve issues on-demand, across channels and languages, in real-time, 24/7. With a whopping 5 billion users on conversational channels like Web, App, Alexa, Facebook, WhatsApp; businesses have no other choice but to transform their Customer Experience to be omnichannel, intelligent, personalized, at scale. At yellow.ai we call it 'Total Customer Experience', and we enable this by surpassing barriers of geography, cultural nuances, language and time.
To sum-up, as a tech enabler, we are seeing firsthand the massive advantages for enterprises and governments when they integrate artificial intelligence solutions into business functions like customer experience and support. AI is opening entire new frontiers in customer experience and success by applying NLP, sentiment analysis, automation, and personalization to customer relationship management. Organizations that are using AI to improve their customer journeys, revolutionize how they interact with customers and deliver more compelling experiences. Business leaders everywhere are experiencing significant cost-savings, 10x leads and impressive leaps in revenue and customer satisfaction scores.