Synergy between technology, funding, accessibility, and collaboration have empowered startups: Manish Amin, Co-Founder, Yatra.com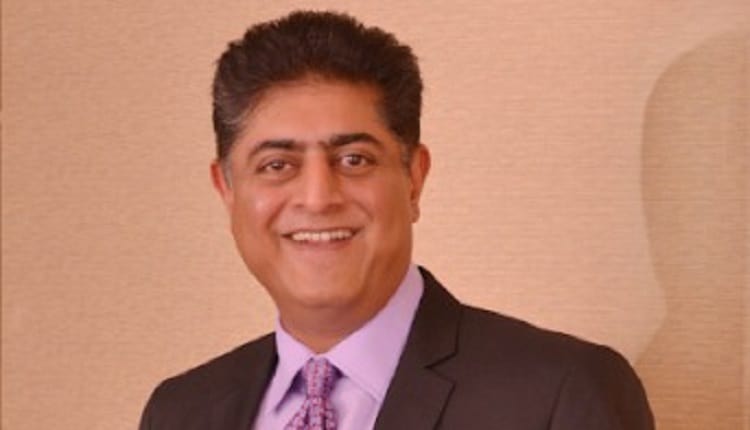 The onset of new-gen technologies have not only optimised businesses but opened a plethora of opportunities to venture into new markets. Metaverse and ChatGPT-like solutions could possibly be game changer for the travel and tourism industry. Manish Amin, Co-Founder, Chief Information and Technology Officer, Yatra.com is of the view that such technologies can be handy in creating experiences but can never replace the emotional connection with real-life travel. Sharing his insights on the digital transformation of startups and its impact on the travel industry, Amin speaks to Express Computer in an exclusive interview.
Yatra revolutionised this unorganised business sector where there were small travel agents in each locality charging hefty prices for travel packages with no solid basis. I feel, technology brought in transparency and convenience that posed a backbone for Yatra's success. What's your take on this?
Yatra disrupted the traditional travel agency sector by harnessing the power of technology. Its innovative platform brought transparency and convenience to an industry plagued by small, local agencies charging exorbitant prices for travel packages without a solid foundation. By leveraging technology, Yatra revolutionised the way customers engage with travel services. 
One of Yatra's standout features is its ability to compare prices across multiple travel providers. This empowers users to make informed decisions by understanding their options and finding the best deals. The introduction of this feature significantly increased transparency in pricing, enabling customers to secure the most competitive rates available.
Additionally, Yatra's online booking platform offers customers, the convenience of directly booking travel packages, flights, hotels, and other services. This eliminates the need for physical visits to numerous travel agents, saving time and effort. The seamless and user-friendly interface of the platform ensures a hassle-free booking experience.
Yatra goes beyond mere booking functionality by providing comprehensive information about travel destinations, hotels, flights, and other services. Users have access to detailed descriptions, ratings, reviews, and even visual content like photos, enabling them to make well-informed decisions. This wealth of information instills confidence in customers, ensuring they choose the most suitable options for their travel needs.
Customer reviews and ratings play a vital role in Yatra's platform. By incorporating this feedback, Yatra enables users to evaluate the quality and reliability of various travel services. This transparency not only helps customers make better choices but also incentivises service providers to maintain high standards.
Moreover, Yatra's online platform offers round-the-clock availability. Customers can make bookings at any time, at their convenience. This accessibility provides a significant advantage over traditional travel agents with limited operating hours, ensuring that customers can plan and book their travel arrangements without constraints.
Yatra's successful integration of technology brings transparency, convenience, and efficiency to the travel industry. By empowering customers with price comparisons, online booking capabilities, comprehensive information, customer reviews, and 24×7 availability, Yatra has transformed the way people plan and book their travel experiences.
What are the key technologies empowering Yatra? What are some industry-first technology initiatives that gave Yatra an edge over its competitors?
At Yatra, we reformed the way people searched and booked flights by introducing the concept of a unified platform that presented and contained information from all airlines. We were the first ones to do so. By consolidating data and presenting it in a user-friendly manner, we empowered travellers with the ability to compare prices, routes, and schedules from multiple airlines at a glance. We took the lead in 2006 by introducing bank promotions. Through collaborations with renowned banks, we curated exclusive offers, discounts, and benefits for our customers. Understanding the diverse needs and preferences of our customers, we introduced Cash On Delivery (COD) as a payment option, expanding our reach to a wider audience and making online travel bookings accessible to all. These initiatives have cemented Yatra as a trailblazer in the travel industry, consistently pushing boundaries and setting new benchmarks for customer satisfaction and convenience.
In your opinion, how has the rise of digitalisation revolutionised the startup ecosystem in India?
In India, digitisation has revolutionised the startup ecosystem by enhancing accessibility, market reach, technological innovation, funding opportunities, collaborations, and operational efficiency. Through digital platforms, startups are now able to connect with mentors, investors, and customers. Using digital marketing and e-commerce channels, startups can now reach a wider audience. The synergy between technology, funding, accessibility, and collaboration has created an ecosystem that nurtures and empowers startups to realise their potential and make a lasting impact on the Indian economy. Innovation is fueled by technological advancements such as artificial intelligence and blockchain. With the advent of digital tools and government initiatives, operations are streamlined, and funding has become more accessible. Job creation and collaboration have flourished. The digital revolution has transformed the startup landscape in India, making it more vibrant and impactful.
Covid brought the travel industry to a standstill. How did you leverage technology during those days to stay afloat and finally bounce back?
The travel industry faced significant challenges during the Covid-19 pandemic, but technology helped companies stay afloat and eventually recover. In addition to digital communication and customer support, travel companies offered virtual travel experiences, enhanced health and safety measures, incorporated data analysis and predictive models, implemented flexible cancellation and booking policies, and embraced remote working and collaboration tools. As a result of these technological advancements, companies were able to adapt to the new normal, maintain customer engagement, ensure safety, make informed decisions, and optimise operations. It was technology that ultimately enabled the industry to recover from the pandemic's effects.
Having a huge base of service providers like hotel owners, airlines, other transport aggregators, and most importantly corporate customers, how important is cybersecurity for you? What strategies are you implementing to safeguard your systems, networks, and data from cyber-attacks?
As a leading corporate travel player, Yatra understands the significance of cybersecurity in safeguarding its systems, networks, and data. With a vast base of service providers and corporate customers, the company recognises the need to protect sensitive customer information and maintain the secure nature of its interconnected network. The security of our systems, networks, and data is of the utmost importance to us. These strategies include network security, data management, encryption, access controls, regular security assessments, employee awareness and training, disaster recovery and incident response plans, collaboration with security experts, and compliance with regulations. As a result of constant evaluation and improvement of cybersecurity measures, we can mitigate risks, protect customer data, and ensure the integrity of our networks and systems. Additionally, we conduct monthly and quarterly penetration testing and use ethical hackers to identify any vulnerabilities.
How do you foresee the future of the travel and tourism industry in a country with advanced technologies like Metaverse being adopted widely? Can virtual tours become a real business and ever replace actual travel?
Virtual tours and immersive experiences will play a significant role in the future of the travel industry, especially with the conversations around Metaverse and ChatGPT gaining prominence. It is unlikely that virtual tours will completely replace actual travel. The desire for authentic, in-person experiences, the thrill of discovering new cultures firsthand, and the joy of physically exploring different environments cannot be replicated by virtual means. Actual travel will continue to provide a sensory and emotional connection that virtual tours cannot fully emulate. They can enhance pre-travel experiences, inspire travel planning, and provide alternative ways to explore destinations. Companies can create and offer unique virtual experiences that cater to certain specific interests, such as historical tours, adventure simulations, or cultural immersions. Providing unique experiences, virtual tours can become a real business within the industry, but they will likely complement and coexist with traditional travel rather than replace it.