This is an exciting time for Pure Storage in India: Sunil Chavan, VP, Emerging Technology Solutions, Asia Pacific & Japan, Pure Storage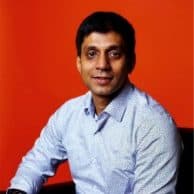 To remain competitive, processor manufacturers have been cramming higher complexity into smaller form factors to remain competitive. But as chips grow in complexity, so do the EDA workloads needed to bring them to life. The need of the hour is high-performance storage that can help in eliminating EDA related workloads. In a detailed interview, Sunil Chavan, Vice President, Emerging Technology Solutions, Asia Pacific & Japan, Pure Storage, shares with us, how new and innovative storage solutions can help in resolving some of the common storage related problems associated with EDA workloads
Some edited excerpts from the interview:

From an EDA chip development perspective, what are some of the key data storage-related challenges with respect to maintaining EDA workloads?
Chipmakers have been cramming higher complexity into smaller form factors for decades, in a bid to remain competitive and keep pace with Moore's Law. But as chips grow in capability and complexity, so do the EDA workloads needed to bring them to life. Manufacturers need data storage that is big, fast, and highly concurrent at scale. Common data storage challenges of powering EDA workloads include:
* Siloed data warehouses make it difficult to coordinate EDA workflows or collaborate remotely on engineering drawings.
* Storage and compute bottlenecks for RTL simulations.
* Implementing an agile storage solution capable of managing millions of small files each with their own heavy metadata descriptions, as well as large files of GB or even TB size.
What are some of the technologies that can be explored by EDA firms to improve performance?
Legacy storage architectures simply cannot meet the demands for new sophisticated semiconductor/EDA applications which leverage thousands of powerful servers and extremely fast networks to access data for chip development.
What EDA companies require is a new and innovative storage solution to support EDA workflows while providing best-of-breed performance in all dimensions of concurrency — including throughput, IOPS, latency, data deletion, and capacity.
How is Pure Storage positioning itself to lead in this niche space?
Pure's all-flash storage boast a number of hardware and software features that are beneficial to EDA companies including:
* Evergreen storage architecture that enables non-disruptive upgrades without the need for data migrations or downtimes.
* AI-powered analytics in Pure1 Meta that catch issues before they occur and recommend solutions for preventing them.
* Unified fast file and object (UFFO) storage that can power the most demanding EDA workloads, including RTL simulation, with FlashBlade.
* FlashBlade is designed from the bottom-up to meet the high-concurrency requirements of semiconductor and EDA workloads, including build and RTL regressions. It combines file and object storage protocols with the low latency, massive parallelism, and high throughput capabilities of enterprise all flash storage.
From an Indian market perspective, what are some of the biggest opportunities for Pure Storage?
This is an exciting time for Pure Storage in India. We have seen tremendous demand for our solutions across the board but particularly in FSI, manufacturing, healthcare,digital native companies and service providers. India is in the middle of a massive digital transformation as companies gear up for a world that needs to manage, analyze and protect more data than ever and this is where Pure's solutions can help them.