Price and performance must be the key priorities for retailers to take advantage of heightened demand this holiday season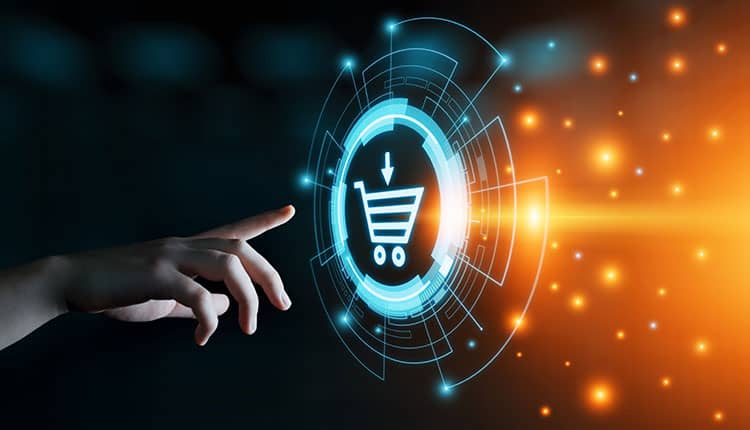 By Gregg Ostrowski, CTO Advisor, Cisco AppDynamics
After a challenging 2023 in the retail sector, leaders will be looking to maximize every opportunity to attract new customers and drive revenue over the busy holiday season. Key shopping dates such as Black Friday and Cyber Monday are becoming increasingly important against a backdrop of ongoing economic uncertainty and subdued consumer spending.
At Cisco AppDynamics, we recently surveyed 12,000+ global consumers, exploring online shopping intentions this holiday season. We found that 43% of consumers expect to do more of their holiday shopping online (through applications and digital services) this Black Friday and Cyber Monday compared to last year, while only 13% expect to do less.
Consumers are favoring online shopping during key shopping moments this year as a way to make their money go further and avoid last minute (and costly) panic buying in stores.
But, significantly, the research revealed that online shoppers want more than great prices – they also want brands to provide them with brilliant, seamless digital experiences when they're using apps and digital services. If applications don't perform properly, then customers will turn their back on brands, no matter how low their prices.
Retail leaders need to take note – price is critical, but so too is application performance.
Consumers turning to applications for better prices, greater choice and reduced stress
The research indicates that consumers will be spending more of their holiday season budgets online than in previous years. On average, 53% of people's spending on Black Friday and Cyber Monday was done online last year versus in-store; this year, they expect that figure to jump to 59%.
The biggest driver for this shift is the fact that consumers believe that they can find cheaper prices and greater choice online. With growing numbers of people being impacted by rising costs of living, consumers are having to stick to tight budgets this holiday and they're determined to find the best deals to make their money go further.
However, beyond price, there are other reasons why we'll see a major uplift in online spending this year – a third of consumers report that they will be doing more online shopping because they want to avoid last minute panic buying in the shops, while 27% state that they simply haven't got time for big shopping trips this year.
For online retailers, these findings are immensely encouraging. In the U.S. alone, a six percent uplift in consumer spending on Black Friday alone would mean an additional $1 billion in consumer spending. And in order to take advantage of this enormous opportunity, leaders will be rolling out inventive and compelling pricing strategies to attract new customers to their applications and optimize their conversion rates. They must recognize, however, that price alone will not be enough to engage new customers and boost sales.
The application performance imperative
Whether they're buying gifts for their loved ones, household essentials or treating themselves to new clothes and devices, consumers now expect a world-class digital experience every time they use a retail application or digital service.
Over the past few years, we've all become far more sophisticated in our use of applications – we've seen firsthand the incredible digital experiences that some brands are now providing, and we see no reason why others are falling below this mark. In fact, for many people, poor application performance is now a deal breaker – 66% of consumers state that it doesn't matter how good the deals are that retailers are offering, there is still no excuse for poor online shopping experiences.
Online shoppers are left feeling frustrated and angry when they encounter a problem with an application – whether that's slow loading pages, issues with payment processing or downtime. And even though it's the season of goodwill, they won't forgive any brand whose application lets them down. The majority of shoppers report that retail brands will have just one chance to impress them over the holiday period and if their digital service or application does not perform well, they won't use it again.
Retail leaders simply cannot afford to be complacent when it comes to application availability and performance. The slightest slip up and shoppers will vote with their feet, irrespective of how attractive a brand's prices might be.
Technologists need the right tools to keep shoppers happy
Of course, in today's digital-first world, it's critical for organizations to ensure that their applications are operating at peak performance at all times, irrespective of the time of year. But the stakes are raised during the holiday season, when customer emotions are running high and there are huge spikes in demand on applications and supporting infrastructure.
But the task of delivering seamless digital experiences is becoming ever more challenging for IT teams. Widespread adoption of cloud native technologies has left technologists managing an ever more complex and fragmented hybrid application environment, and many don't have visibility into Kubernetes environments. This is making it incredibly difficult for IT teams to identify, understand and resolve issues before they affect end user experience.
It's therefore vital that retail leaders ensure that their IT teams are equipped with the tools, skills and working structures needed to manage availability and performance within modern application environments. This means implementing application observability, to ensure their technologists have unified visibility across the entire application landscape, and fostering greater collaboration between IT teams, so that all technologists are working together to achieve a shared vision and common goals.
Retailers have an unprecedented opportunity to attract new customers and ramp up sales over the coming weeks. But only those that combine market leading prices with world class digital experiences will be able to take full advantage.