By Pravin Kulkarni, Co-Founder, PracticeLeague Legaltech
With the constant changes in market requirements and developments in technology, professionals across various industries have had to adapt to new ways to remain relevant. The legal industry may perhaps be the most unique and traditional of them all however, even Law Firms have now started to shift towards a tech-enabled modern future.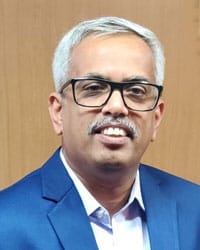 A law firm is the quintessential knowledge-based company and this knowledge is spread across its books, documents, emails – and among its people in their relationships, experiences, insights, intuitions, and more. Due to this concentration of knowledge & relationships, it will in all likelihood remain a people-oriented business. This industry can take inspiration from other similar service-oriented industries like management consulting, where automation has allowed consulting firms to scale up massively by delivering higher quality, higher output work.
Owing to the established nature of the law firms and their practices, various processes have gotten embedded into the work culture. These processes – be they client-oriented in terms of advisory, research, discovery, negotiation, or pertaining to internal documentation or anything operational – are passed down from one generation to the other. There are industry-wide peculiarities, for example, the complex billing arrangements, which have been difficult for generalist technologies to address in the past. The resultant work culture was therefore tuned towards manual processes.
History of Change
Many Law Firms have been slower than others in the services industry to adopt the technology. The reluctance to this change was due to many factors, namely comfort with embedded traditional methodologies and practices, and the need for confidentiality, both of which acted as a deterrent in the past and led firms to rely on in-house infrastructure which is expensive to maintain and scale. However, with the emergence of modern, state-of-the-art, and secure cloud hosting, these challenges were largely eliminated and gave rise to many cloud-based technology solutions for law firms. New technology solutions leverage secure cloud hosting provided by industry leaders such as Microsoft Azure, AWS, etc.,
to safely host their applications and client data while addressing the pertinent needs of a Law Firm.
Moreover, in the past decade, increasing automation in each part of our personal and professional lives has made clients, partners, and vendors reliant on technology for managing and optimizing day-to-day affairs and this has led to an increase in business expectations.
Way Forward
The first step in any automation exercise is an in-depth understanding of how the law firm operates, what are its critical interfaces and operational procedures, and what is its culture. For automation to happen, it's important to develop an understanding of the firm's key pain points, and the scale and scope of the internal processes. While modernization is important, a complete transformation cannot be achieved overnight, and implementing too many things, too quickly can be daunting. Therefore, it's important to separate 'must-haves' from the 'nice-to-haves'. One way to categorize requirements at a very broad level is to bucket them as either 'Operational' or 'Transactional'.
For example, tracking time, expenses, approvals, attendance, project status, reporting,
calendaring, documentation, etc. can be termed Operational. Whereas invoicing, accounting, client engagement, research, updates, etc. can be termed Transactional.
The key point in introducing automation is the identification of the priorities, and where to start. This is dependent on the individual firm's business characteristics. Are the key challenges in the operational aspects of the transactional side of the business? Typically, one of the most critical operational requirements for a Law Firm is matter intake and tracking of billable hours or activities or expenses.
This, in a manual system, is not only tedious but error-prone too. Even from a business perspective, a large portion of the lawyer's time is spent on updating timesheets, which is not a billable activity and can lead to long, unnecessary hours at work. Therefore, many firms start their automation journey by automating this element of their business.
On the other hand, transactional challenges could be related to proper invoicing, matter-specific deliverables, or maintaining client relationships. The wave of automation has meant that the clients are now used to a web interface, making a client portal and real-time status updates essential. Many transactional challenges are interlinked with operational challenges. For example, to improve invoicing and timely payments, the firm must track matters, timesheets, activities, and expenses effectively.
Therefore, as stated earlier, many firms feel it's necessary to work on operational challenges first. However, many such firms then end up with a new challenge altogether and that is having multiple systems for different purposes which do not integrate with each other and increase complications for its users. This challenge is experienced even by some very large and experienced firms, who are now opting for integrated systems or platforms (commonly referred to as Law Practice Management suites) instead of standalone applications. The objective is to ensure a single solution can be slowly scaled up to address all operational and transactional challenges together or in an integrated manner.
Seamless Transition
In order to achieve a seamless transition, some points are key – the first is understanding the key challenges of the Law Firm and focusing on 'must-haves' instead of 'nice-to-haves'. Next, evaluate multiple tools in the market which fit the firm's requirements. Taking suggestions or references from other know firms can be useful as they may have undergone a similar exercise in the past. Third, be prepared to provide data and other information which needs to be migrated into your new systems. Finally, ensure your users get proper training, handholding, and continuous support from the vendor to make this adoption a success.