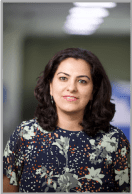 By Dr Rashi Gupta, Chief Data Scientist and Co-Founder, Rezo.ai
COVID-19 redefined the Customer Experience (CX) for the entire world in just two years. With so many businesses closing their doors while others were forced to transit to an entirely remote workforce, call centers struggled to quickly move from in-office to home offices. This is where AI gained popularity and came into the picture. The year 2021, was a year of reinvention for contact centers, and that AI allowed businesses to remain operational. To continue to take care of their customers, employees, and brand reputation, businesses turned to contact center leaders whose AI-based solutions enabled them with predictive analytics, Knowledge graphs, low code automation, and conversational AI.
The time and cost savings from AI and automation hold a tremendous value for the brands. Whether customers are looking to buy new electronics or apply for insurance, they won't need to talk with an agent for expert advice whether they have done the initial research online or not. This resulted in a decrease in call volumes for many industries. Improving the customer experience will thus, lead to potential returns that are even bigger, more meaningful, and add value to the brand.
Conversational AI, enables the brand's contact centers to fully or partially automate conversations at scale using a FAQ bot, or bot where you can just type the exact keyword required to receive the appropriate response. As the call centers are now familiarised with AI-Powered contact centers, the brands have gained a deeper understanding of the true business potential. Seamlessly building & deploying fully automated, omnichannel, and multilingual AI chatbots aid in decreasing query resolution time while increasing volume allowing businesses to foster stronger relationships with an expanded network of customers.
AI-based personalization aims to deliver optimal customer experiences in real-time, targeted specifically to that individuals' requirement rather than grouping people together into broader categories. Personalization is dependent on the ability to make offers that adjust to changing consumer behavior and preferences. Brands now understand that not all users are the same and content isn't a one-size-fits-all approach. To resolve this issue, organizations need to reshape their content to the individuals' need. For example, if the customer is using mobile technology, brands can automatically push personalized content and offer based on the customer's location.
The explosive growth of widely available cloud services and machine-learning tools has put powerful new AI capabilities to enhance the customer experience in all contact centers across the globe especially post-pandemic. The rapid adoption of this technology in various industries is remarkable, one of the emerging industries is healthcare where AI has redefined the patientcare. With the overall conversation volume upraised by about 20% since mid-February, the verticals like airlines and hotels are experiencing 96% and 130% climbs, respectively. The resilience of the global market seen in 2021, businesses are now looking for solutions that will allow them to solve customer problems while also ensuring the safety of their workforce through appropriate social distancing measures, this can be achieved by leveraging all available technical resources, including AI. This is one of the major reasons for the AI revolution.
AI in the year 2021 has been a revolutionary growing force for businesses particularly after its implementation in the contact centers. This upcoming technology can lead to an economic boost of a whopping $14 trillion by 2035. Industries globally are being reshaped by AI and propelling the customer experience manifolds. Artificial intelligence holds up wide possibilities capable of a major positive economic impact that is scalable and secure. The year 2021 has become the year that AI dominates the customer service contact centers.