Key digital transformation trends & the evolving role of CIOs
The role of CIOs is evolving. As they increasingly integrate advanced technologies into more business aspects, CIOs face several challenges, including maintaining comprehensive business controls and a lack of collaboration between IT and business functions. The push for outcomes will drive great focus on the intersection of technology and business, says Sanjay Srivastava, Chief Digital Officer, Genpact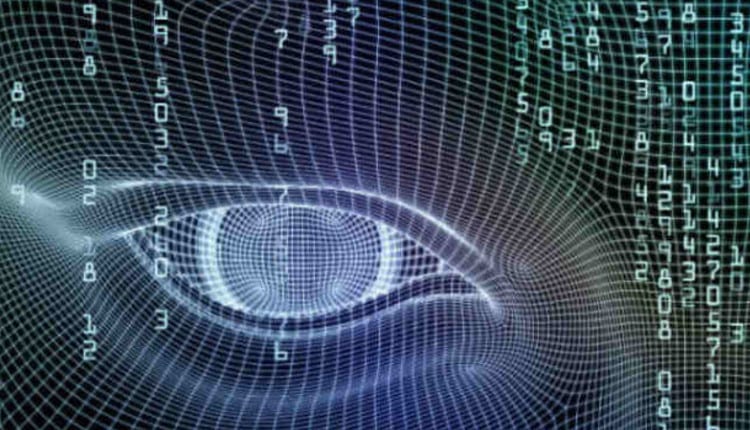 Which are the key digital transformation trends you foresee for the year 2022?
2021 has been a transformational year for mainstream corporations across the globe. Digital transformation is now an integral part of the corporate strategy, and the importance is only going to pick up pace in the new year.
Across Fortune 500 businesses we serve globally and based on the work we did with the MIT Sloan School, I identified the following seven digital transformation trends for 2022.
• The role and skills of CIO are evolving, requiring a balance of being an outsider and an insider
As digital becomes the driving force behind transformation, the role of CIO is evolving from flight engineers to pilots and the skill sets now require a balance of outside-in and inside-out critical thinking. As an outsider, CIOs must discover, embrace, and curate technology, ideate what needs to change, and objectively think through new approaches to problems. As an insider, CIOs need to establish credibility to lead large-scale change management from the ground up.
• Tech and business are intersecting like never before
Whether it's AI, analytics, automation, cloud or ML, technology is now a means to an end. As CIOs increasingly integrate advanced technologies into more business aspects, they face several challenges, including maintaining comprehensive business controls and a lack of collaboration between IT and business functions. The push for outcomes will drive great focus on the intersection of technology and business. The most successful CIOs require regular CEO meetings, not just reporting lines. Frequent access to the CEO makes all the difference in CIOs' ability to leverage combined business and technology expertise to influence the company's strategic business agenda.
• Responsible AI is a must
AI adoption is sharply increasing across the board and enterprises are embracing the journey to responsible AI.
According to Genpact's CIO Study, nearly half (48%) of the 500 CIOs surveyed said AI is their top investment priority. There will be large systemic disruptions and, therefore, large benefits to those who lead with AI. Along with that comes a responsibility to set up guidelines and transparency in CIOs' work.
Building ethics into the governance from the start is critical. Data has privacy issues and can be biased. Algorithms may have inadvertent bias built-in, so businesses must use AI in an ethically prudent manner.
• Data as a foundation for transformation
CIOs today agree on the need to make data a first-class citizen and then drive decisions to realize business value. AI and ML are expected to be the top choice for investment going forward, allowing CIOs to make the most of the data at their disposal, generating predictive insights for more informed decision-making. The top three things for CIOs to prioritise will be strategy, data literacy, and AI.
• Innovating with the cloud
All CIOs will prioritise cloud over the coming year, owing to greater innovation than cost savings attributed to it. The focus now is on building a future-proof and instinctive enterprise where the cloud becomes the enabler, the delivery engine that makes that happen.
• Future of work mega shift
To support the remote working culture going forward, companies need to create resilient and agile work models and focus on employee experience and engagement. Key to success is building and driving a cohesive culture using technology.
• Unlocking sustainability with data and tech
One of the biggest data technology trends to watch in the upcoming year is harnessing enterprise data and assessing stakeholder expectations to understand where the business is at risk from climate change and where it needs to act to become more sustainable and shaping the future for good.
Which sectors in India will see a marked increase in digitally-led innovation in the near future?
A lot of the focus on digital transformation in India was previously about innovating in global markets. What's really interesting over the last year is that innovation has completely disrupted the domestic market and that's showing up in the number and market cap of technology startups based here. Banking, capital markets, retail and services, among others, will see a marked increase in digital innovation. We must remember that digital transformation is really business transformation, that happens to be enabled by digital. And true business transformation is driven by the programmatic orchestration of people, process, data, and technology. And the key to success is designing with experience as the true north.
How have the challenging times of the pandemic given a boost to digital-ready business? Which industry verticals have witnessed the most change?
The pandemic has changed the way we all work and live. Bedrooms have turned into classrooms and kitchens have turned into conference rooms – but equally e-commerce and e-health have transformed the way we live. The reality is that putting a digital layer atop an existing business does not a successful business make. What is required is to reinvent an entire value chain and apply the new technology we now have access to (cloud, data and AI among others). Industry verticals that have prioritized this are driving the most innovation in business.
How can organisations strike the right balance between people, processes and technology, in their digital transformation journey?
It's important to realise that digital transformation is different from digitisation. Digitisation is about automating various components of an existing business. Digital transformation is about fundamentally transforming and entire end-to-end process. And therefore, process design requires thinking end-to-end, bringing a deep understanding of the industry nuances and best in class process metrics – and reimagining and reengineering the processes – well before automating them. Equally, on the people dimension, thinking through the new operating model, resourcing and reskilling are critical enablers in driving the transformation of the enterprise. Thinking holistically around people, process, data and technology is key to driving success.