The cloud has become mainstream, and is now adopted by Indian enterprises, as a stepping stone to transformation.
How can the IT infrastructure keep up with fast paced growth with minimal capital expenditure? IT services firm, Cognizant, which was growing faster than the industry, was facing this issue, as it contemplated scaling up its IT infrastructure. Cognizant wanted a more agile IT environment — one that would support and catalyse business innovation. Their existing infrastructure included about 7,000 servers, and was growing at an unsustainable rate. Rising maintenance and power costs, and management time were an additional woe to handle. And procure-to-production cycles for new servers took up to eight weeks. The company addressed this issue with server virtualisation and a private cloud, which enabled the company to provide Infrastructure-as-a-Service (IaaS), and achieve much faster cycle times for server provisioning.
"We addressed the need for faster cycle times for server provisioning by implementing server virtualisation and a private cloud which enabled us to provide Infrastructure as a Service (IaaS). This has helped us in achieving faster deployments. Our plan is to build our IT around a SDDC. Short-term goals include moving to virtualised storage and virtualised networking," says PR Devaraj Global Head, Network and Systems Services, Cognizant. Post the implementation, physical server numbers were cut by 90%. Server utilisation rates have doubled close to 80%. New servers are now provisioned in minutes and not weeks.
The organisation also has a defined roadmap for software-defined data center adoption. Such cases of application of cloud or virtualisation are becoming more diverse with increased complex nature of businesses. It is also a no-brainer that companies leading in the use of cloud are gaining a competitive advantage by simplifying their operations, rolling out new business initiatives more quickly, and efficiently leveraging information.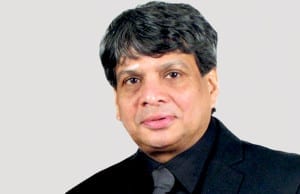 The IaaS segment will remain the fastest-growing segment in 2016, which is forecast to reach 22.4 billion. "IaaS continues to be the strongest-growing segment as enterprises move away from data centre build-outs and move to the public cloud," says  Sid Nag, Research Director at Gartner.
Public cloud adoption demonstrates high rates of growth  
According to Gartner, the worldwide public cloud services market is projected to grow 16.5%  in 2016 to total $204 billion, up from $175 billion in 2015. The highest growth will come from IaaS which is projected to grow 38.4% in 2016. "The market for public cloud services is continuing to  demonstrate high rates of growth across all markets and Gartner expects this to continue through 2017," mentions Nag from Gartner. "This strong growth continues to reflect a shift away from legacy IT services to cloud-based services, due to increased trend of organisations pursuing a digital business strategy."
Cloud application services (SaaS) is forecast to grow 20.3%  in 2016, to $37.7 billion. As software vendors shift their business models from on-premises licensed software to public cloud-based offerings, this trend will continue. In addition, the entry of some major software vendors into the public cloud last year will fuel growth of the SaaS market moving forward.
The push for cloud usage  is not only coming from private sectors, but public sectors as well. Says Prashant Gupta, Head of Solutions, Verizon Enterprise Solutions India, "The Prime Minister's initiatives on smart cities, and Make in India, will drive innovation. Cloud computing and mobility will drive the India IT landscape. Soon, financial inclusion will be driven by cloud enabled mobility applications."
Platform-based companies are increasingly capturing more of the digital economy's opportunities for strong growth and profitability. Mohan Sekhar, Senior Managing Director – Delivery Centers for Technology in India, Accenture, says, "Rapid advances in cloud and mobility are eliminating the technology and cost barriers associated with such platforms, and also opening up this new playing field to enterprises across industries and geographies. We are already seeing disruptions in industries like transportation with cab aggregators who are using cloud platforms to create an end-to-end customer experience. Digital broadcast companies are offering streaming content  across devices such as TV, mobile and tablets. In BFSI, payment banks have the potential to disrupt the traditional banking industry."
One such example is the launch of State Bank of India's sub-brand called "InTouch", a digital banking program that re-made the branch environment and re-modelled customer engagement to attract young customers. In 2015, SBI launched a mobile wallet app called "SBI Buddy" in collaboration with Accenture and MasterCard, which can be used for money transfer, bookings such as movies, flights and hotels, as well as shopping.
Digital adoption accelerating cloud usage

Cloud already has a seat at the table providing organisations a huge competitive advantage including scalability, flexibility and access to mission critical information. According to Gupta of Verizon Enterprise Solutions India, "The biggest trend we see in the cloud space is being driven by digital disruption. Some of the key elements driving its adoption are business agility,  flexibility, cost saving, and faster go-to-market timelines. Part of this growth is because security concerns are not as pervasive as they once were."
According to the latest trends for 2016, released by Verizon, the future is going to be about a world which is not only 'connected', but also supported by artificial intelligence and virtual reality. Interaction will extend beyond M2M to encompass machine to human interface as well, and all this will not be possible without the foundation of cloud.
Sajan Paul, Director Systems Engineering – India & SAARC at Juniper Networks mentions, "With enormous network automation APIs, rolling out a cloud system will be a lot faster. The key here however, is the model of a loosely-coupled, yet tightly integrated system for inter-operability and scale, which enables customers to adopt cloud frameworks with ease."
As enterprises start demanding greater flexibility and scale at lesser costs, this could further lead to greater adoption of software defined data centers. According to an IDC report commissioned by VMware, customers in India are expected to save an estimated US $4 billion between 2014 and 2020 by adopting a software-defined approach to managing IT.
Swapna Bapat, Director for Systems Engineering, Brocade India mentions, "Going forward, enterprises are likely to adopt a hybrid approach to enjoy the best of both worlds. With a hybrid approach, enterprises can have security of a private cloud and economics of the public cloud. Cloud will become a delivery vehicle for other emerging technologies such as mobility, analytics, and M2M (machine-to-machine)."
There have been remarkable technical advances in converged infrastructure, to the point where infrastructure solutions now are more scalable, offer greater functionality and deliver greater cost efficiency. This generation of converged solutions called hyper-converged infrastructure is altering the rules of the game for IT companies.
Outlining the trends, Avinash Garg, Senior Director, Cloud and Infrastructure Services, Unisys India says, "SDDC (software-defined data centre) is geared toward modern applications. Virtualisation is central to the software-defined data centre. Enterprises will be able to use it to innovate with greater utilisation, resiliency, and to lower TCO. Examples of adoption of virtualisation are becoming more intricate with consistently changing business needs."
One such case in point is that of Infosys which needed to augment its physical infrastructure supporting its SAP HANA RDBMS and applications running at the Infosys HANA CoE in India. Infosys collaborated with VMware and Hitachi on this by deploying VMware vSphere on Hitachi Unified Compute Platform (UCP) for the SAP HANA platform and leveraged Hitachi's SAP HANA VM templates. Infosys gained the ability to rapidly provision new SAP HANA virtual machines and SAP Applications in a few minutes, which previously used to take days.  This has also reduced the total cost of delivery by 85%.
"We thought of scaling up the hardware used to run our SAP HANA RDBMS. We also wanted to purchase hardware that could be virtualised so that we could maximise the utilisation of our resources and minimise our costs. Had we chosen to continue deploying SAP HANA instances in a non-virtualised environment, we would have needed many more appliances. VMware vSphere was the only product certified by SAP to deliver virtualisation featuring capabilities such as dynamic scalability and rapid provisioning through cloning and template based deployment," states Devesh Dadhich, Principal Technology Architect, Infosys.
A choice of multiple clouds

Going forward, we will continue to see services mature and an increased trust on a shared infrastructure to provide resilience and security. "There will be a multitude of models and architectures based on the industry and each company's business model. Not all clouds are created equal, and many are not enterprise class. Just as when deploying on premise IT, conventional hosting, or outsourcing projects, care must be taken to address issues such as business continuity, security, and system integration. If you want the rewards of cloud, there's no shortcut. You need the right partner and you need the right plan," says Sekhar of Accenture.
Gupta of Verizon Enterprise Solutions India states, "Cloud is already mainstream. Standardisation across workloads will be of key focus as  customers will like to move workloads between the cloud providers." Digitisation of enterprise data and prolific increase of user generated content (on social media, cloud, IOT etc.) has resulted in an explosion of data. With this increasing scale of big data, foundations of erstwhile data management and linear analytics are shaking up and words like "Yotta Byte" are commonly heard.
This new digital universe calls for machine intelligence to manage information structuring and drive a logical abstraction to given actionable intelligence. Today, we are already seeing Machine learning (ML) and Natural Language Processing (NLP) slowly getting into the mainstream, with more and more applications embedded with ML and NLP for mainstream business users.  With increased access to computing power and cloud adoption, we see exponentially diverse application of these concepts.
Network Virtualisation market seeing small green shoots of growth.  In India, there has been growing momentum in the adoption of network virtualisation. Just as server virtualization changed the paradigm for server operations and management, network virtualisation  is set to change the paradigm for network operations and management.
According to BS Nagarajan, Senior Director – Systems Engineering, VMware India, "Current network and security solutions are rigid, complex and often vendor-specific. This creates a costly barrier in realising the full agility of a software-defined data centre. In the current operational model, network provisioning is slow and workload placement and mobility is limited by physical topology and manual provisioning. Limitations of physical networking and security tie an increasingly dynamic virtual world back to inflexible, dedicated hardware, creating artificial barriers to optimize network architecture and capacity utilisation. In 2016, the ability to provide networking and security services to a range of endpoints will move to another level." There are a series of fundamental trends, beginning with a redefinition of mobility itself, that are accelerating the cloud and virtualisation transformation.
Nilesh Goradia, – Head, Workspace Services & Government Business, India Subcontinent, Citrix giving his views says,  "It is not just a tablet and a phone anymore, but every device that an employee uses to access corporate resources. Businesses will be able to leverage all the enterprise assets and data that are available on premise, or in the public cloud, and bring them together, delivering users the right information, at the right time, for better insights, better decision-making, and actually, a thoughtful, enjoyable experience."
If you have an interesting article / experience / case study to share, please get in touch with us at [email protected]