Qlik announces Qlik Staige to help organizations manage risk, embrace complexity and scale the impact of AI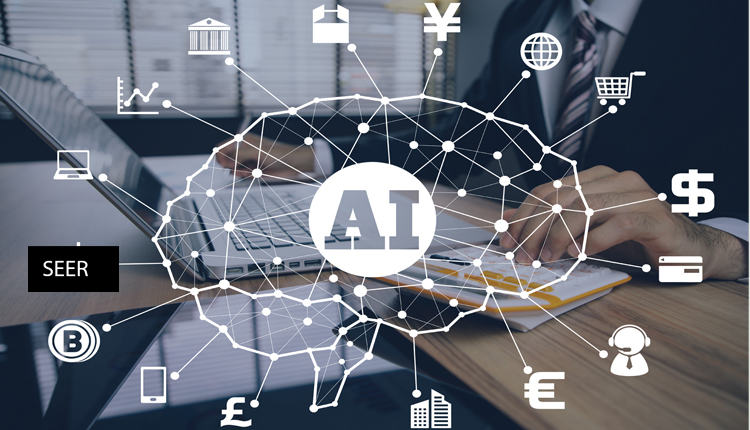 Qlik announced Qlik Staige, a holistic set of solutions to help customers confidently embrace the power of Artificial Intelligence (AI) and deliver tangible value. With Qlik Staige, customers can innovate and move faster by making secure, governed AI and automation part of everything they can do with Qlik – from experimenting with and implementing generative AI models, to developing AI-powered predictions.
Every organization is looking to AI for competitive advantage, but adoption is difficult. Leaders are cautious about going too fast due to risk, governance, and trust concerns. Qlik Staige helps organizations build a trusted data foundation for AI, leverage modern AI-enhanced analytics, and deploy AI for advanced use cases.
"Qlik understands that organizations are looking for pragmatic ways to leverage AI to make better, faster decisions, right now," said Mike Capone, CEO of Qlik. "Our competitors have made many announcements that promise future products or vision. Our difference is that Qlik customers are using AI in real ways, including leveraging a proven and trusted LLM and a full range of AI-enhanced analytics. Additionally, with Qlik Staige, our customers are transforming their organizations – as evidenced by over half a million AI models built using Qlik AutoML."
AI Innovation Comes to Life Through Qlik Staige
Just as actors bring characters to life on a stage, today's innovators are using AI to bring ideas to life – faster than ever. Qlik Staige is designed to help organizations manage risk, embrace complexity, and scale the impact of AI. Working across a broad ecosystem of partners, Qlik customers benefit from a holistic set of solutions to:
Build a trusted data foundation for AI – Qlik helps deliver AI-ready data to organizations like Airbus and J.B. Hunt. Qlik's data integration and quality solutions leverage AI to automate data delivery and transformation, reducing complexity, mitigating risk, and enabling data fabrics. Innovations include:
AI-enhanced data quality offering diagnostics and remediation on incomplete, corrupt / unreliable data.
Connectors to key AI infrastructure including ChatGPT, Hugging Face, expert.ai, and Amazon SageMaker with upcoming support for Microsoft Fabric and vector databases.
Reduced manual coding with prompt-based generation of custom SQL transformation logic.
Find and act on insights with AI-enhanced analytics – Qlik delivers AI-enhanced and predictive analytics capabilities for leaders like CaixaBank and Intuit. Insight Advisor, Qlik's analytics AI assistant, answers questions with relevant text and visualizations in ten languages. Qlik's OpenAI connectors extend the power of generative AI to Qlik analytics, bringing even more powerful chat capabilities to a rich user experience. Qlik is introducing a range of new native AI capabilities, including:
New analysis types to auto-generate the best visualizations, natural language insights, and even entire dashboards in a few clicks.
Key driver analysis to gain a deeper understanding of what is happening and why through built-in predictive analytics that identifies what is creating the biggest impact on an outcome.
AI-assisted script generation to easily create Qlik expressions through natural language.
AI-generated insights to intepret and summarize findings directly within the dashboard.
Generative AI Support Chatbot, built with Ada, to quickly answer questions and streamline resolutions on more complex issues.
Build and deploy AI for advanced use cases – The Ohio State University and Appalachian Regional Healthcare System are among the many customers using Qlik AutoML to extend AI's impact. With Qlik AutoML, organizations scale data science investments to more users while enabling technically inclined staff to customize AI solutions for new use cases. Qlik AutoML now has feature engineering to speed data transformation and improve model accuracy.
"Qlik Staige is a welcome evolution in Qlik's growing AI capabilities and fits so well with how we want to partner to deliver real-world AI solutions that customers need," said Nick Parrotta, President, Digital Transformation Solutions and Chief Digital and Information Officer at HARMAN. "We've seen first-hand the benefits of combining Qlik's AI-powered solutions with our own capabilities to drive transformation. We look forward to leveraging Qlik's expanded AI portfolio to help customers confidently and securely embrace the power of AI across their entire organization."
"Enterprises want AI capabilities out of the box that are vetted, trusted and easy to use so they can scale it quickly across the organization," said Dan Vesset, Group Vice President of the Analytics and Information Management market research and advisory practice at IDC. "By building AI into everything they deliver, while still maintaining a cloud agnostic approach, Qlik is meeting customers where they are in their AI journey while providing the flexibility needed to expand AI where and how it makes sense."